LAWN CARE INFORMATION
DO YOU KNOW WHAT'S GROWING IN YOUR TURFGRASS?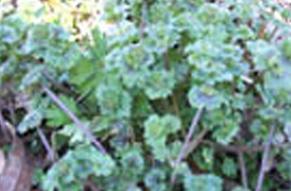 HENBIT is a common winter weed found in North Carolina, usually waste areas. Stems grow primarily upright but can root at the lower nodes. It branches freely from the base stems which are green or purple in color. Leaves are rounded, coarsely toothed, hairy, and deeply veined. Henbit has a distinctive four-sided (square) stems, and flower in early spring.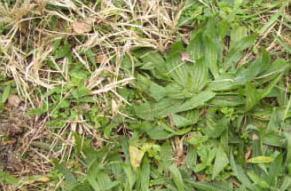 BUCKHORN (WEED) is a common fibrous-rooted weed found in poorly managed turfgrasses. The leaves are basal, long, narrow, and pointed with several prominent parallel veins.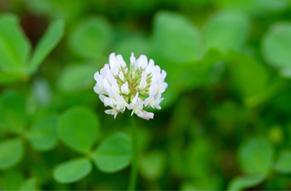 WHITE CLOVER is a perennial weed that grows low to the ground. It is typically found in lawns that may be especially sparse where the competition from grass is weak. White clover grows in a creeping manner and will develop roots wherever a stem node touches the ground.
DO YOU KNOW WHAT'S LIVING AMONG YOUR PLANTS?